We are committed to bringing today's car enthusiasts high-quality products at an affordable price. We believe that everyone should be able to enjoy the exhilarating experience of auto-sports, which is why our products are designed for those with a tight budget in mind. We sell high-performance parts for many of the cars out on the road today and will continue to release new products for cars that enter the market place.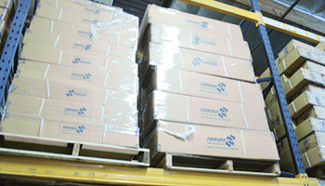 All of our items are built for reliability and performance. Our factories use the finest methods available in production today. For our piping, we use mandrel bending, CNC machined flanges, and polished stainless steel. Our lowering springs are made from SAE 9254 cold wounded steel, which are powder-coated for maximum durability.
We have a team of knowledgeable R&D technicians working hard to bring you the latest in innovative products. With combined competitive experience of over 6 years, on and off the track, our technicians understand the specific needs of our customers. No matter what type of competition you are participating in, our team of experts will gladly assist you.